Homestead Farm Market 25th Anniversary Picnic Video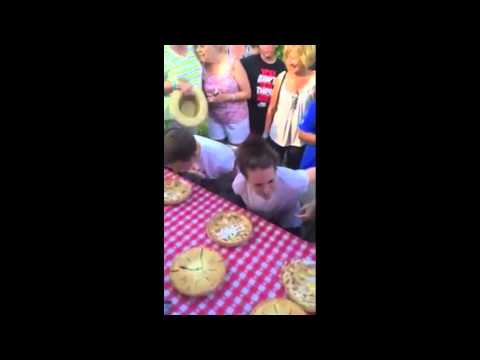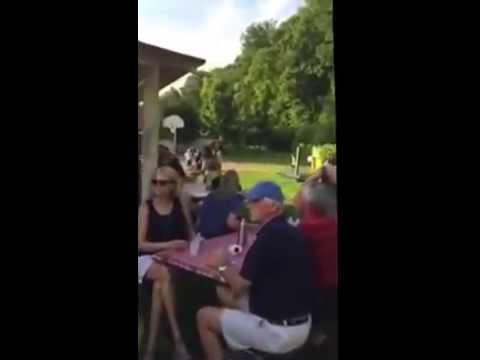 Lambertville Giants – Showing off their Friends of Ely Park Shirts
Lambertville Giants – Showing off their Friends of Ely Park shirts after a big win under the lights on Ely Field.
---
Here are the Shad Run 2014 top finishers:
Top Male Finishers:
1. Alex Ochman of Washington Crossing, Pa 17:53
2. Kevin Radabaugh of Yardley, PA 20:30
3. Colm Quinn of Lambertville,NJ 20:58
Top Female Finishers:
1. Kaitlynn Zolnay of Stockton, NJ 22:05
2. Erin Durnin of Brooklyn, NJ 22:12
3. Lori Wyble of Lambertville, NJ 22:56
---
In 1949 Lambertville was a typical, quiet, small American town, with not much to do for it's restless youth. Watch this video of what Lambertville did in 1949 to solve this problem. From the Prelinger Archives, San Francisco, www.prelinger.com.
---
Handsome, white, 100% cotton t-shirts featuring the green Friends of Ely Park logo. Let people know you're proud of where you live. Read more…
---
Buy a commemorative brick, or series of bricks, that will be laid in the landscape in Ely Park. It's a unique and timeless opportunity for recognizing individuals, schools, sports teams or businesses! Read more…
---
Friends of Ely Park cut the ribbon
Lambertville Beacon
May 9, 2013 
Ely Park renovations
Hunterdon County Democrat
May 7, 2013
Ely Park fundraiser has been 'beached'
Lambertville Beacon
September 8, 2011
Officials applaud Ely Park plan
Lambertville Beacon
April 7, 2011
Press Release – Friends of Ely Park Project Wins Leading County Planning and Design Award


March 30, 2011
County planners pick finalists for awards
Hunterdon County Democrat, March 17
Group will raise funds for park work
The Times of Trenton March 6, 2011
Lambertville City Council Formalizes Support
February 22, 2011 – The Lambertville City Council unanimously approved a proclamation in support of the Friends of Ely Park project. More…
Plan Is Design Award Finalist
February 18, 2011 – The Friends of Ely Park project is a finalist for the Hunterdon County Planning Board 2010 Planning and Design Awards. More…